| | | | | | |
| --- | --- | --- | --- | --- | --- |
| Owner | Engine Model | Builder/Wheel Arrangement/Gauge | Transmission | Total | Running Numbers |
| Henschel & Son gmbh | 6LDA22 360hp | Henschel, Kassel 1954/55, 0-6-0, 4ft 8.5in | hydraulic by Krupp | 1 | ?? |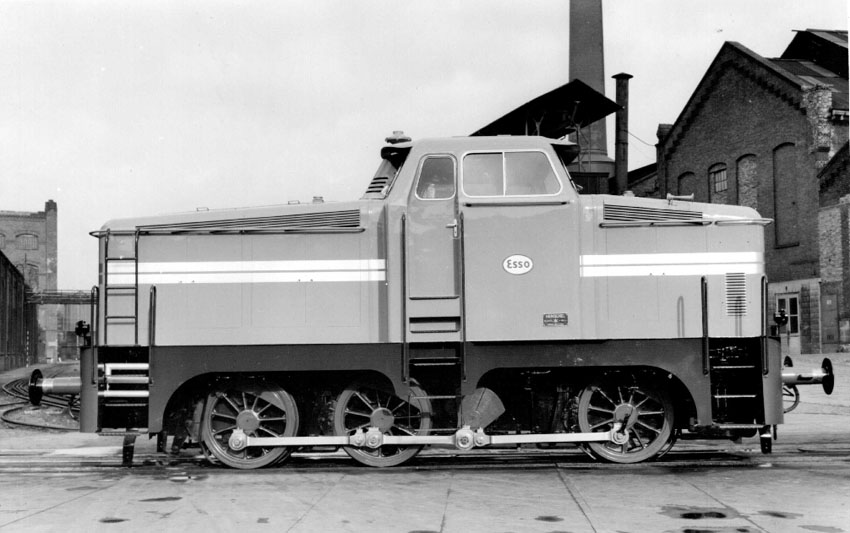 Photograph collection of webmaster.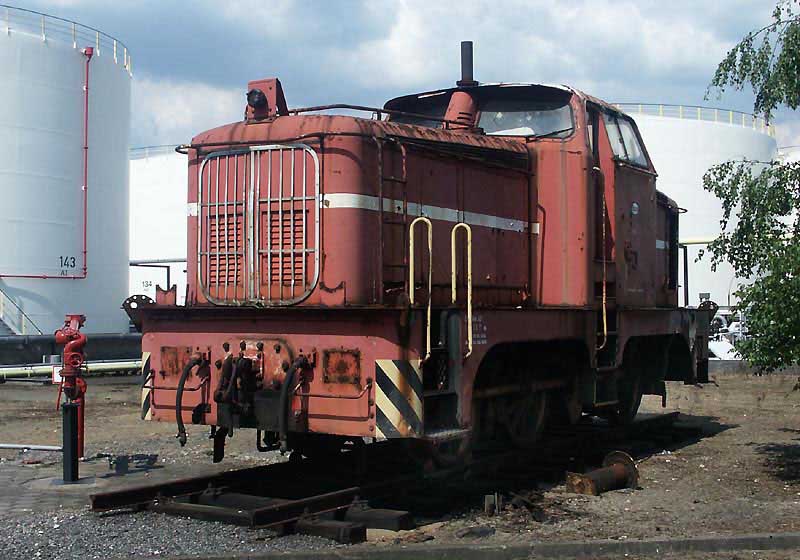 Photograph courtesy Jens Merte.

The only Sulzer powered locomotive to operate from new in Germany is shown above. The first view, presumably a portrait taken by Henschel shows the locomotive just after completion in January 1955. The Sulzer engine was built under licence by Henschel.

Henschel FNr. 25599/1954, Type DH 360ex, C-dh, 1435mm, delivered November 13th 1954 to Esso AG, Raffinerie Hamburg-Harburg "6072", then to Holborn Europa Raffinerie GmbH, Hamburg, then to 1991 Oiltanking GmbH, Hamburg.

The lower picture, courtesy Jens Merte, shows the shunter in June 2004 at Oiltanking Deutschland GmbH Hamburg, clearly now only used for spare parts, it has been in this condition for a number of years.

Henschel maufactured under licence twenty two Sulzer engines, twenty for shunters for Spain, one for Switzerland and finally the one for the Esso shunter.

March 2012: A communication from Oiltanking Deutschland Gmbh & Co, Hamburg stated that none of the two locomotives owned by the company have been equipped with Sulzer engines - they have been equipped with MWM Type RHS 335 S. So, somewhere the history of this locomotive as presented in these notes contains an error, that I currently don't have an answer to.

Page added July 4th 2005.
Return to Sulzer page
Return to Picture menu