| | | | | | |
| --- | --- | --- | --- | --- | --- |
| Owner | Engine Model | Builder/Wheel Arrangement/Gauge | Electrical Equipment | Total | Running Numbers |
| Peruvian State Railways | 6LDA22E 510hp | Mitsubishi Kobe 1962, Bo-Bo, 3ft 0in | Mitsubishi? | 2 | DD2601 & DD2602? |

The 1962 Bo-Bo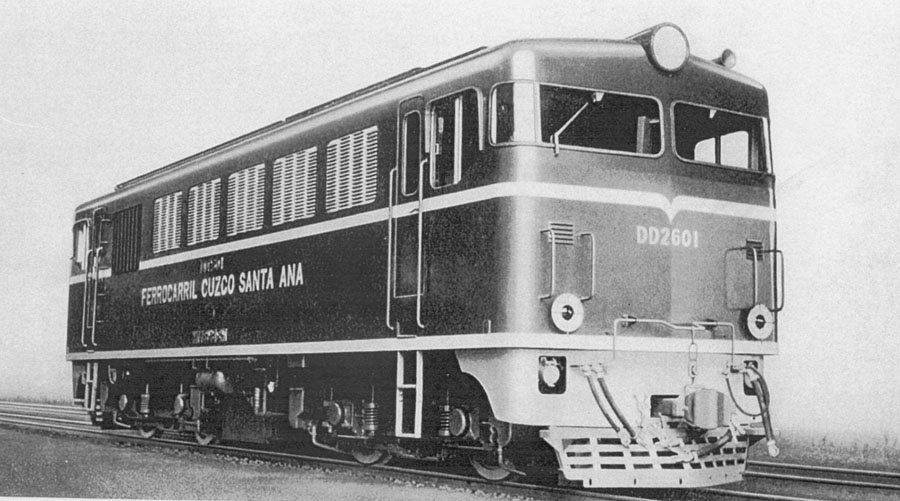 A manufacturer's airbrushed view of one of the locomotives bound for Peru.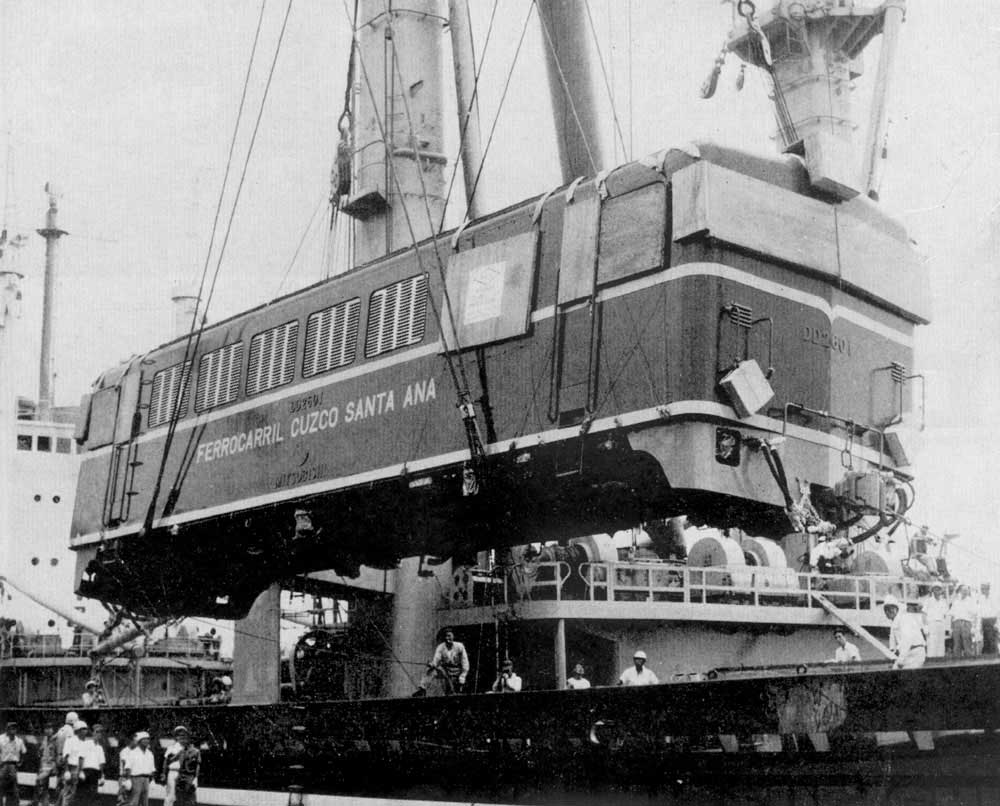 DD2601 made a long trans-Pacific voyage to reach Peru, as seen here in this view from a period Mitsubishi advert as the locomotive is placed on board a ship.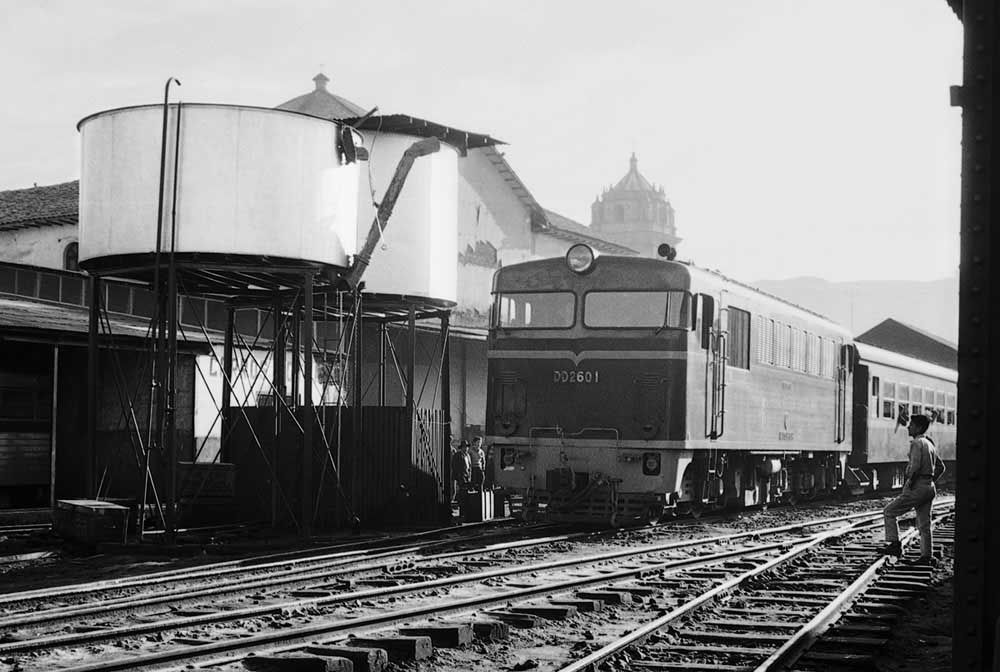 Photograph courtesy Bob Whetham.
One of the diesels leaving Cuzco with the morning train in May 1965.
Track gauge 3 feet, 914mm
Maximum Axle Load 13.75tons
Driving Wheel Diameter 1,000mm
Wheel Arrangement Bo-Bo
Rigid Wheel Base 2,200mm
Length over body 12,600mm
Weight - Full Working Order 55tons, Empty 52tons
Two Sulzer powered locomotives were put into service in 1962 on the Ferrocarril Cuzco Santa Ana, presumably numbered DD2601 & DD2602. The locomotives were used in regular passenger and mixed train service on the 3' gauge line from Cuzco to Machu Picchu. Both were seen derelict at the Cuzco Huanchac station in 1999, though they had been reported out of service at the Cuzco San Pedro roundhouse twenty years earlier in 1979!
Eventually two Alco diesels from the Chimbote Railway would replace these Japanese built diesels.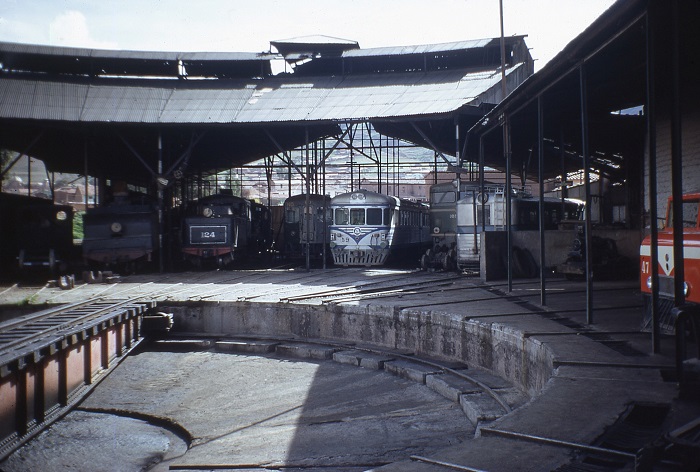 Photograph collection of webmaster.
A full roundhouse at Cuzco, date unknown. One of the Mitsubishi/Sulzers is just visible tucked away between tow of the railcars.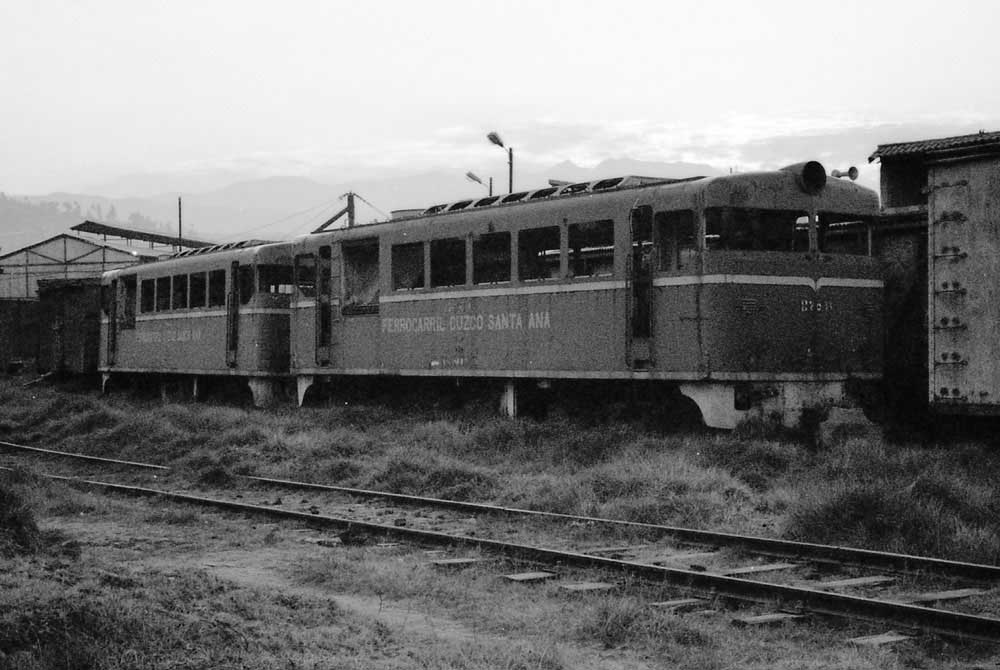 Photograph courtesy Richard Bowen.
August 23rd 1990 finds the remains of the two Mitsubishi locomotives parked at Cuzco. The very early morning low light conditions made photographing the two machines problematic, but since the photographer was moving on it was not possible to wait for better light. Both locomotives were still in green livery.

Page added May 4th 2005.
Last updated December 19th 2020.
Return to Sulzer page
Return to Picture menu