Swiss Federal Railways
1001 & 1002
(later 18451 & 18452)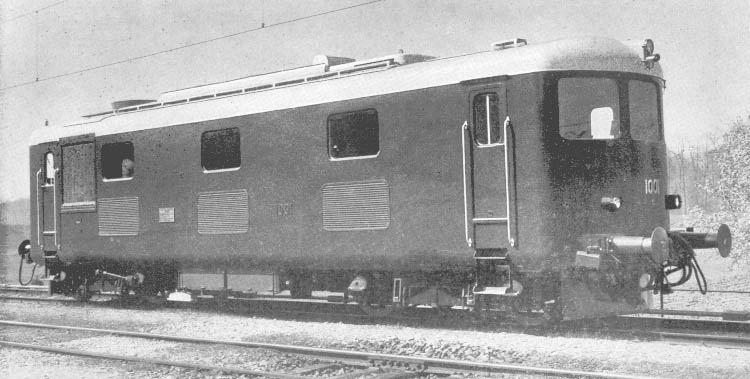 During 1939 Swiss Federal Railways took delivery of two 1,200hp Bo-Bo diesel-electric locomotives for use on secondary routes.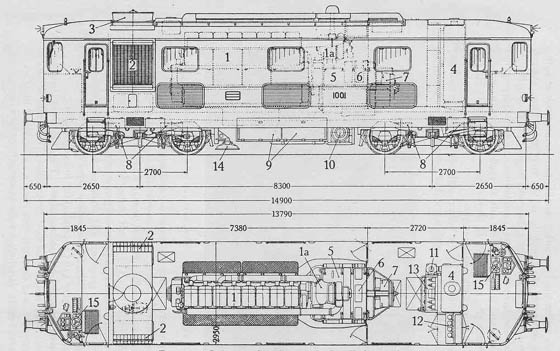 Built by SLM, with electrical equipment by Brown Boveri Company and powered by a Sulzer 8LDA28 in line power unit, the locomotive weighed only 65 tons with a maximum speed of 68mph (110km/h). A dc traction generator and train heating alternator were carried on the same frame running at 750rpm. They were equipped for multiple unit operation, allowing them to be used on sleeper trains.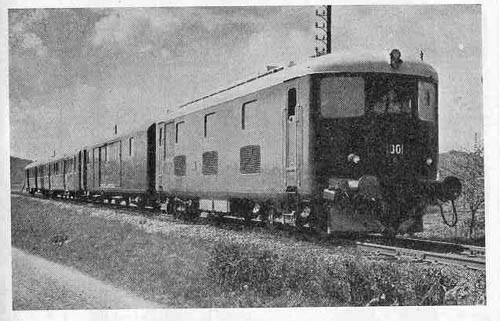 A publicity shot of 1001 on a typically short consist.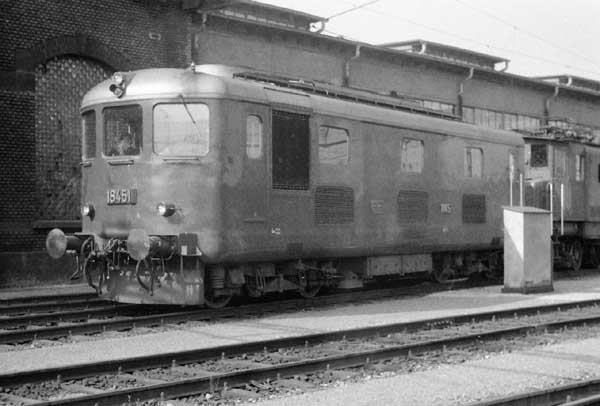 A fine view of 18451, date & location unknown.
They were later renumbered 18451 & 18452 (Class BM 4/4 II), up to 1976 they had covered 770,000 & 910,000 miles respectively. 18451 is preserved.

Val-De-Travers
Railcar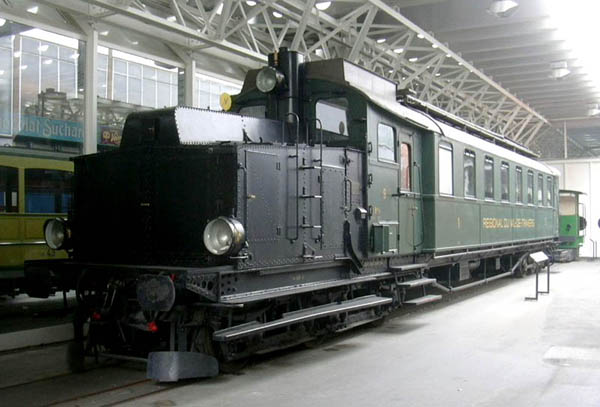 One of the 6LV26 engined 200hp railcars from 1914 survived into preservation and is seen here in 2003 at a museum in Lucerne. (From a photograph by T B Kohler)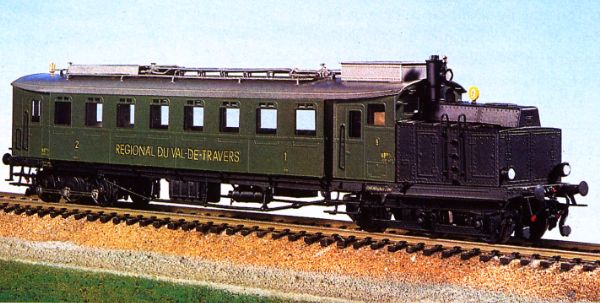 A fine scale model of the preserved railcar

Other Swiss Sulzer powered diesels:
CFF 1501 - 1504,Swiss Rail & Luggage vehicles


Page added October 27th 2003
Last updated March 14th 2015
Return to Sulzer page
Return to Picture menu
Return to Home page